The Plant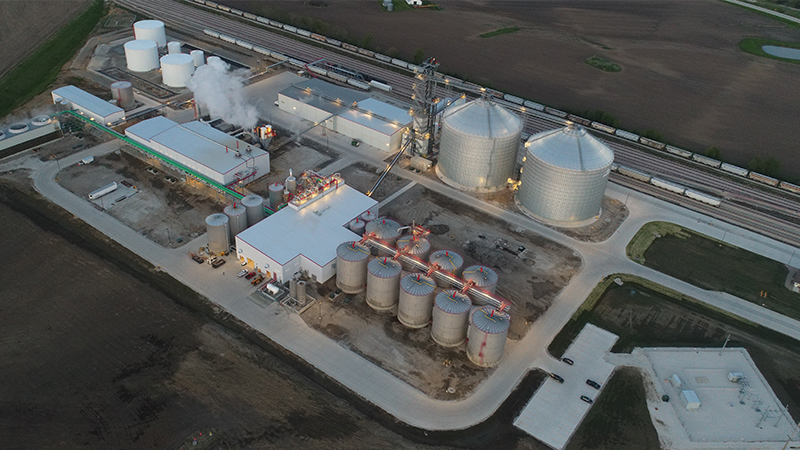 Elite Octane, LLC is a privately held company that owns a dry mill ethanol plant near Atlantic, Iowa. We commenced operations in July 2018. The plant produces more than 150,000,000 gallons of ethanol per year. Some of its features include:
Both an inbound and outbound scale to provide for efficient logistics on all deliveries.
Two corn-receiving grain legs that are each rated for 30,000 bushels per hour, which will dump a semi truck in approximately 2 minutes.
Two Sukup corn storage bins that are each 156 feet in diameter and hold 2,000,000 bushels for a total corn storage capacity of 4,000,000 bushels.
Nine fermentation tanks that are each rated for 807,000 gallons of capacity.
Three finished ethanol storage tanks that are each rated to hold 2,000,000 gallons.
Flat storage dry distillers building that will hold 8,000 tons.
Dry distillers grain bulk-weigher and loadout system rated for 350 tons per hour, which will load a semi truck in less than 5 minutes.